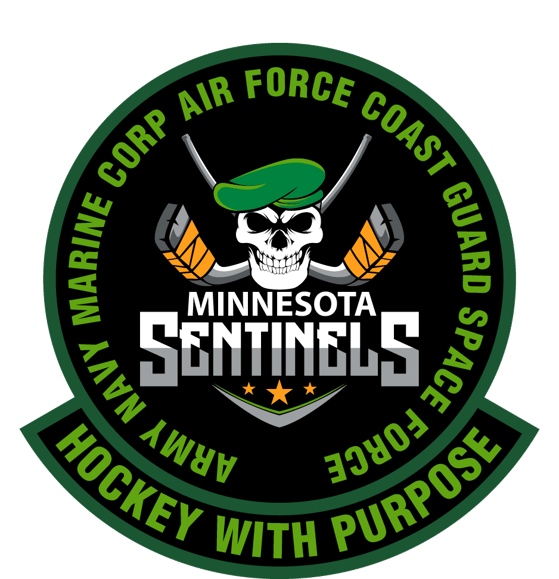 Minnesota Sentinels Hockey
Hockey With Purpose
From the moment the players walk through the doors they are part of the team. Part of something more. They are able to step away from daily life and play a game. Being part of this team means knowing they can depend on each other. There is a level of camaraderie that goes without parallel in civilian life. The Sentinels hope is to help one another and provide a fun yet safe environment both on ice and in everyday life.
Our Mission:
To provide a welcoming, safe and fun environment to Military Veterans and Active-Duty personnel through the game of hockey.
The Vision:
Minnesota Sentinels Hockey is for military veterans and active-duty members, including our National Guard and Reservists – there is nothing more important than fostering camaraderie, team building, and creating a feeling of belonging to something greater than yourself. Come and be a part of a military based hockey team in the State of Hockey. We are open to all service members and veterans who have honorably served or are currently serving. We especially welcome our disabled veterans. There is no requirement to have hockey experience, just a love for the game and willingness to be part of a special group of individuals and to have a safe place to get physically active and make connections with your peers.