Eric 'Capt'n' Reetz - Captain

Capt'n Eric is part of the heart and soul of this organization. Being a Sentinel from day one Eric was appointed as the first team Captain of the Sentinels. Not only is Eric a phenomenal leader in the locker room and on the ice. He is currently the holder of the 'Golden Skate Guard' a major award in the Sentinel Organization.
Eric also host a podcast 'Tell your Story; Success, Setback and Tragedy' in which he talks with various guests including Sentinel players about there lives and digs a little deeper into the lives of everyday heroes.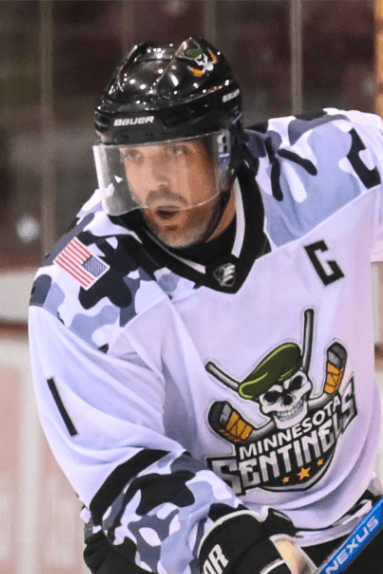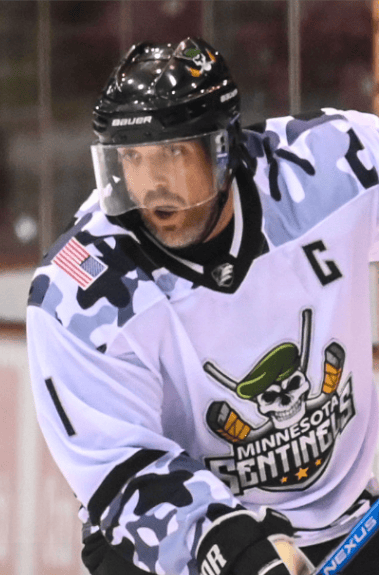 Michael 'Mikey' Ullmer - Alternate Captain

Joined the Army in 2002. He went to Fort Leonard Wood, MO for basic training and Military Police School. After that he was stationed in Hawaii at Fort Schafter and then at Schofield Barracks with the 25th Infantry Division, 3rd Brigade, 25th Military Police Company & 3rd Brigade Special Troops Battalion. While in the Army he was deployed to Kandahar Air Field, Kandahar, Afghanistan in 2004-2005 and then was deployed to Iraq in 2006-2007 at FOB McHenry and FOB Bernstein.
After returning from Iraq to Hawaii, Mikey PCS'd to Fort Irwin, National Training Center California where he finished his military career.
Looking for a way to connect to other military veterans he was excited to find a disabled military veterans hockey organization and began skating again in 2012 – back to being a Goalie.
In 2021 he along with some other veterans started the Minnesota Sentinels Hockey team for all military members, both active duty, veterans, disabled veterans, National Guard and Reservists.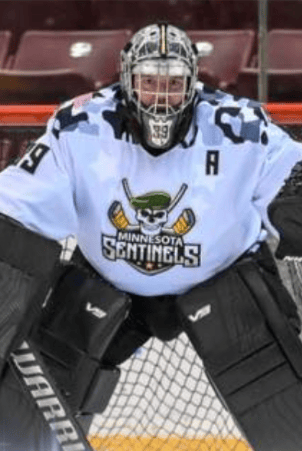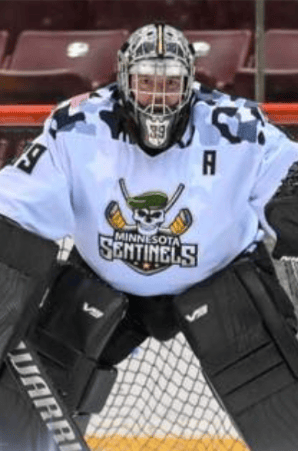 Tim 'Pete' Hathaway - Alternate Captain

Tim playing hockey since I was 5 years old. Spent almost every night at the rink. Tim was kind of a big deal in the early 1990's as a "Professional Rollerblade skater/trickster". Then I joined the Army, and didn't play hardly at all for 23 years.
Now retired, Tim has been a member of two Minnesota military hockey programs. Along with many memories Tim has earned two nicknames in which the team will not let him live down. Cheeseburger and Pete. In August 2021 Tim was bestowed with the honor and responsibility of being asked and named an Alternate Captain of the Minnesota Sentinels.